At Hill Upholstery & Design we complete dining chair reupholstery for many of our customers – usually when they have good quality chairs but the fabric is worn, dated or simply does not match the new decor in a room. Below is a video testimonial from one of our very satisfied clients who brought her dining chairs to us to be reupholstered:
"Just come in to pick my chairs up today and I am so pleased with them. They have done a fantastic job. Very pleased with the colour but also they did some work underneath the chairs as well which have improved when I sit on them. They have done a fantastic job and a very friendly company and I would recommend them and they have done them very quickly as well. So, very pleased, very happy customer. Bring all your reupholstery to Hills!"
If you would like Hill Upholstery & Design to look at your dining chair reupholstery, please contact the team today!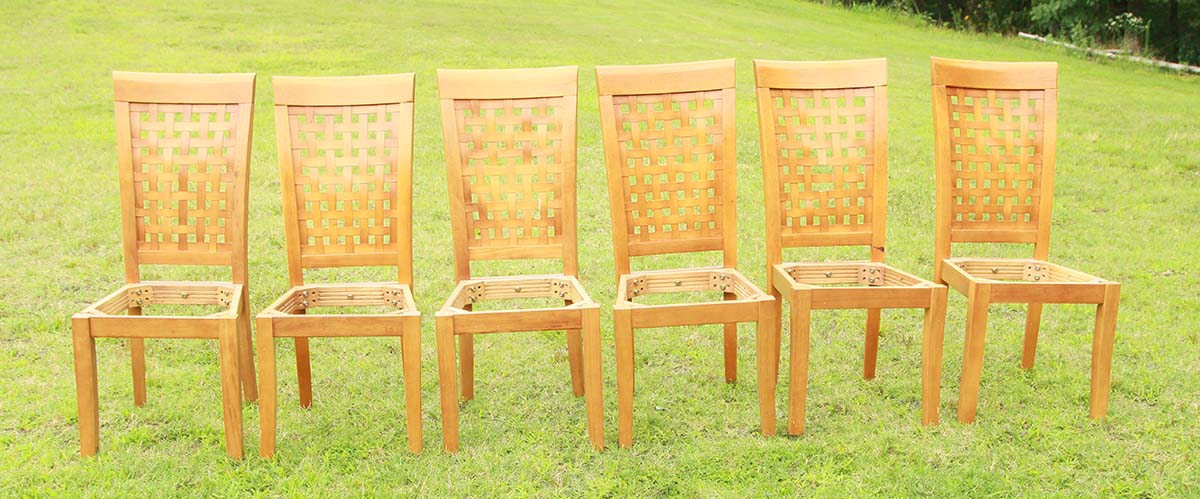 Share this article:
Tweet